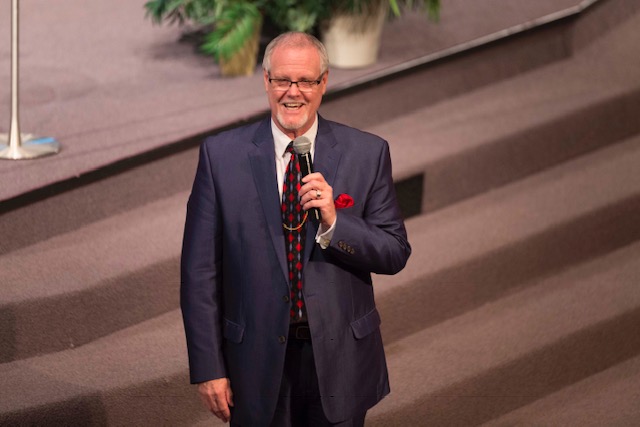 Alan Kelso, has more than 40 years' experience as a Businessman as well as working within the Faith-based industry. Upon graduation from South Eastern University in Lakeland, Florida he began his career as a Pastor, Evangelist, Conference Speaker and Author for more than 15 years. During this time, he produced a daily radio show with an estimated audience of more than 1 million listeners as well as producing and hosting several TV specials.
A unique opportunity was presented to him to purchase a television license and within six short months he developed an Independent 24 hour per day Television Station as well as building the first of its kind Digital Film and Video Production Company. The latter becoming a Sony Broadcast of America Premier Facility. He won contracts to produce and broadcast Professional Indoor Soccer Team Games as part of the channel line up as well as to produce and air several live National Artists.
He was the host of two daily television shows, continued airing a daily radio program and was working on the development of an accredited college.
Lives being transformed and set free from Drug Addition, Homosexual Lifestyles, Bondage and Depression. Miracles have taken place as deaf have heard, blind seeing, Cancer vanquished as well as Diabetes, Heart Disease Healed. Those under the bondage of Depression and Oppression set free by the power of an Almighty God. On two separate occasions babies pronounced dead were raised from the dead and are alive today! Hallelujah!!
He is often invited to travel abroad to preach the Word of God in crusades as well as to encourage Pastoral Leaders.
In the 1980's he published several Series of Teachings which were available in Christian Book Stores. In 2016 he published "I Will Not Be Defined®", his life story sharing the struggles he was forced to experience when he was forced to vanish from his life calling to enable him to protect his family as he was pursued by one of the largest Crime Syndicates in America in the late 1980's. In this book he shares of the power of God to provide, protect and empower anyone to overcome in spite of any obstacle in life. No matter where you come from, the obstacles or circumstances pressed upon you only God Himself defines who we are. No weapon, no power, no principality on earth or in the heavens is capable of separating us from the love of God, from the calling of God in our life.
He is married to Terina Kelso, affectionately known by family and friends as "Lady T". She too has an amazing testimony of Perseverance and Victory. She is a Gospel Artist and recipient of many Awards. Together they have six (6) children and seven (7) grandchildren.